OnFinality's Web3 Builders Update
OnFinality, a multi-chain infrastructure provider announces API support for 5 new chains and rolls out a new tracing API feature for Substrate developers!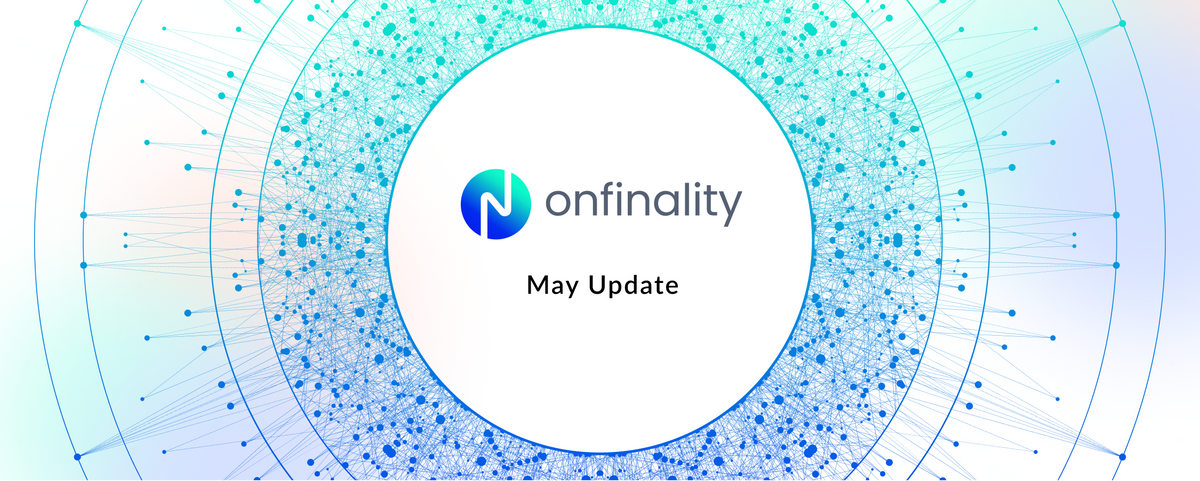 May 2023 Summary
Lifetime Report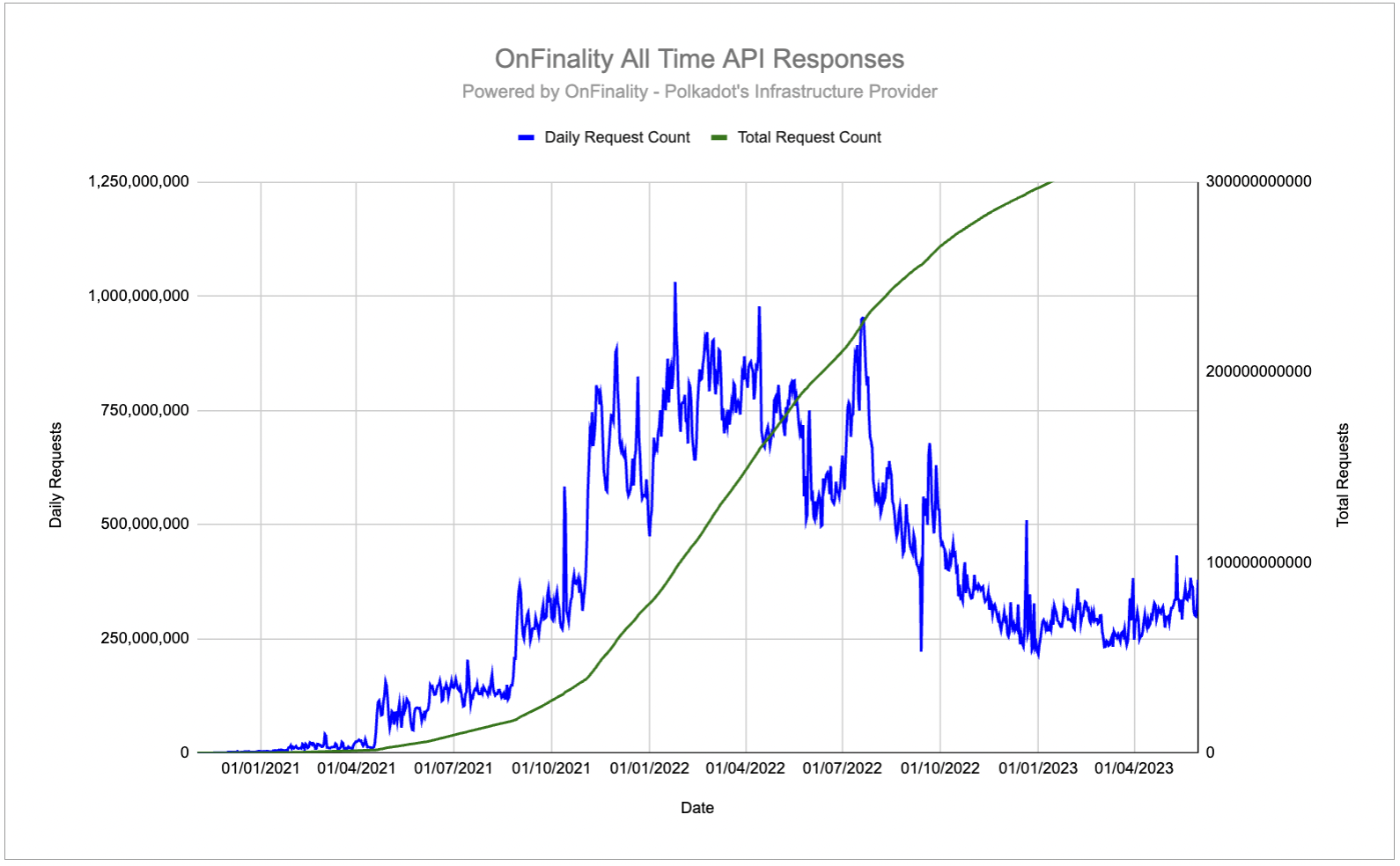 Stability
In the second quarter of 2023, we continued to deliver reliable, scalable and high performing solutions across 84 chains including Avalanche, BNB Chain, Ethereum, Polkadot and Polygon, maintaining our 99.9% uptime target (less than 9 hours of downtime per year)!
You can follow along with our target uptime by viewing the live numbers on our status page (https://status.onfinality.io/).
New Chains Added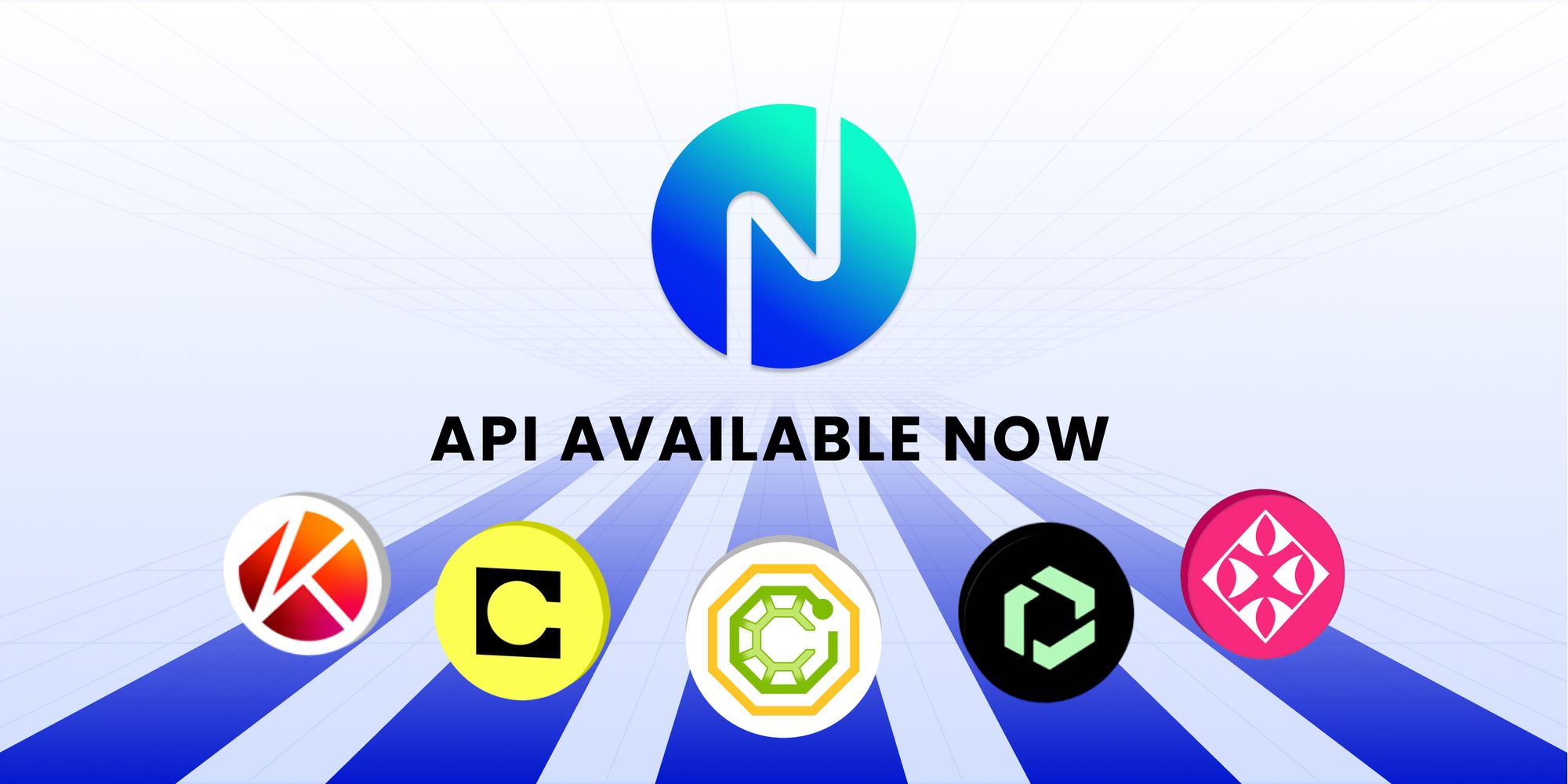 In May, we added API support for new chains Klaytn, Celo, DFK Chain, Fuse, and HydraDX and announced our long-standing API support for Westend, Statemint, Statemine and Westmint!
Easy, Reliable and Scalable API Support
Our elastic API service is a globally distributed service that ensures your users receive the lowest latency service possible. We have been serving over 1 Billion JSON RPC requests to our public API service every day at 99.9% uptime.
Connect in seconds to enterprise grade endpoints that scale infinitely and rely on archive nodes to provide full history of the chain.
Sign up to the OnFinality app to receive 500,000 free daily responses instantly!
A New Trace API
We released a new tracing feature empowering dApp developers in the Substrate ecosystem with greater control over their applications!
Read more about the exciting new feature here.
OnFinality Customer Interview Series
We wrapped up our Customer Interview Series in a 2-part article series where we compress hours of interviews into a quick read under 5 minutes!
Part 1: How DAOs, DeFi, and DePIN projects use OnFinality
Part 2: How DID systems, dApps & DEXes use OnFinality
Watch the full episodes here where leaders from various web3 sectors share insights and tips for navigating the ever-changing blockchain space.
🔔 You can also subscribe to our YouTube channel to be notified of new videos!
New 'How-To' Guide
We released a new step-by-step guide to help you set up your Validator on Aleph Zero mainnet! Check out the guide here.
View the full list of Collator/ Validator guides here or watch this 1-minute video ⬇️ to see how easy it is to set up a node on OnFinality!
Upcoming Events
Our Technology Evangelist, Marta Adamczyk, has embarked on a trip across Europe to attend the biggest crypto events in Polkadot, Ethereum and Cosmos.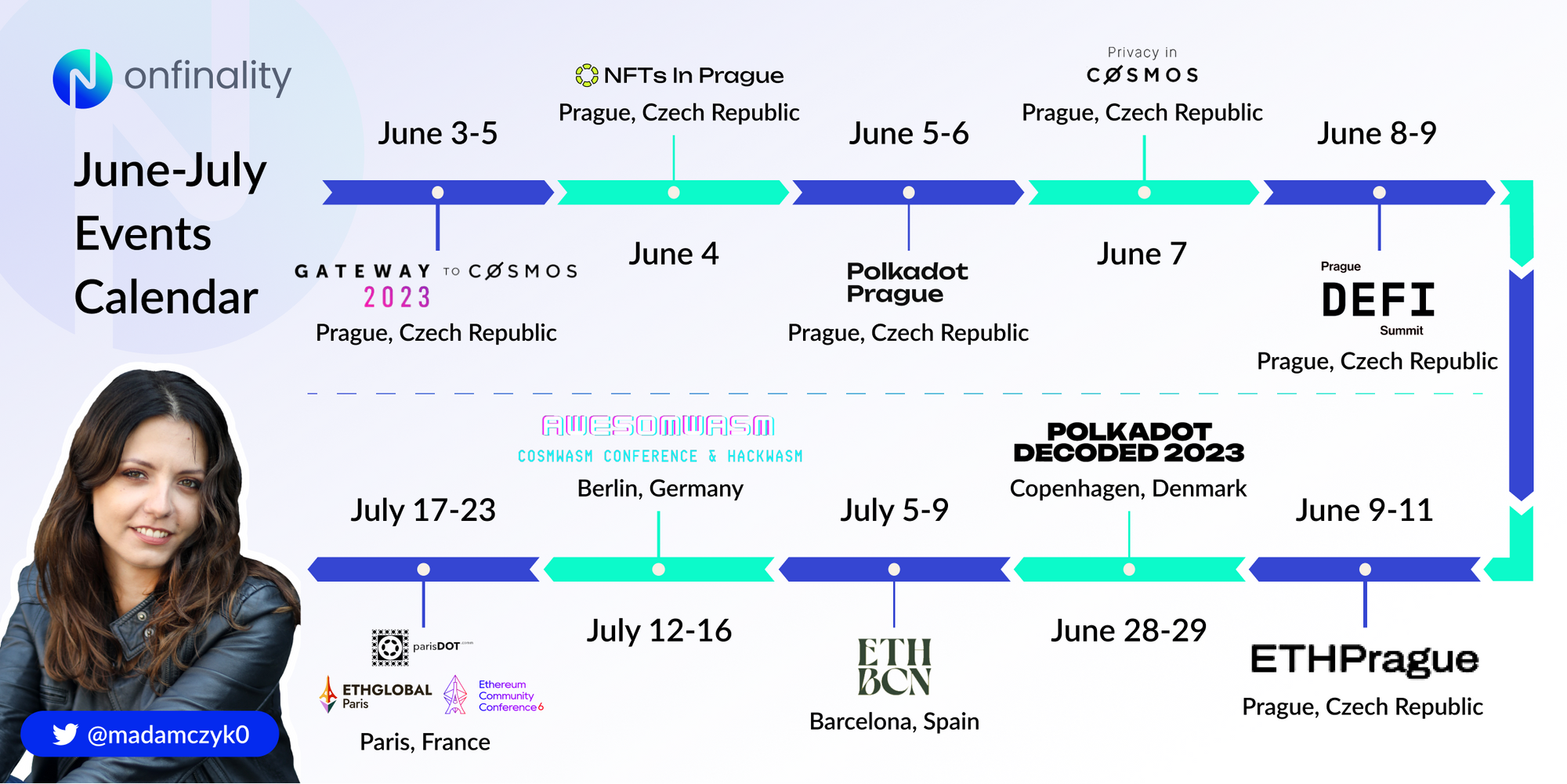 Get in touch with Marta if you'd like to find out more about OnFinality's latest innovations and scalable infrastructure for your web3 project!
Build Smarter with OnFinality. 😎
About OnFinality
OnFinality is a blockchain infrastructure platform that saves web3 builders time and makes their lives easier. OnFinality delivers scalable API endpoints for the biggest blockchain networks and empowers developers to automatically test, deploy, scale and monitor their own blockchain nodes in minutes. To date, OnFinality has served over hundreds of billions of RPC requests across over 80 networks including Avalanche, BNB Chain, Cosmos, Polkadot, Ethereum, and Polygon, and is continuously expanding these mission-critical services so developers can build the decentralised future, faster!