OnFinality provides Scalable API Services to BitCountry
OnFinality, leading Polkadot infrastructure provider, partners with BitCountry to deliver a scalable API service and node management platform on the Pioneer Network.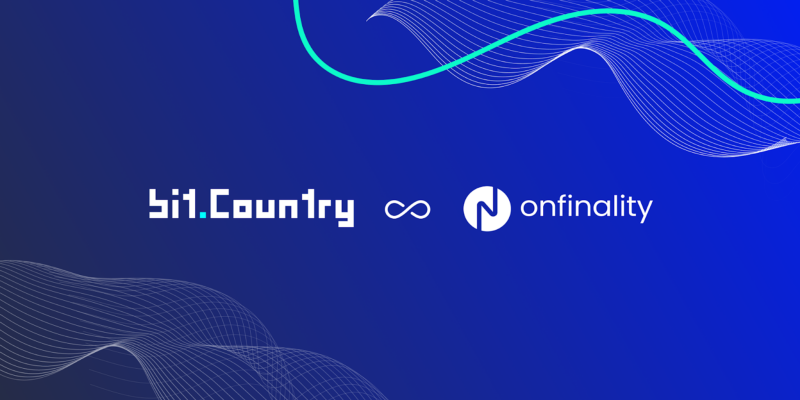 OnFinality, Polkadot's leading blockchain infrastructure provider, is delighted to announce our partnership with BitCountry, the "Mothership of User-generated Metaverses". BitCountry partnered with OnFinality to utilise their Enhanced API Service to provide a scalable API service and node management platform on the Pioneer Network.
Justin Pham, CTO of BitCountry & Metaverse.Network shared, "Our partnership with OnFinality's API and Node infrastructure helps us quickly and effortlessly deploy Pioneer nodes. We believe in next generation innovation and the world-leading expertise of OnFinality and their support enables our devs to work on the Pioneer and Metaverse networks and keep building the metaverse without distraction."
The OnFinality integration will allow users to:
Use OnFinality's API service to quickly and freely query a set of RPC and Websocket endpoints for the Pioneer Chain on the Kusama Network. Users will also have access to over 40 additional networks and parachains over Polkadot and Kusama.
Spin up a full, archive or validator node for the Pioneer chain in just a few clicks without having to manage your own infrastructure.
Use our latest innovation "Lightning Restore" to spin up and deploy a fully sync's node within 3* minutes compared to multiple days.
​​OnFinality's mission is to support all blockchain teams in the world by providing critical infrastructure so they can focus on their core business. By leveraging OnFinality's expertise in infrastructure the development team at BitCountry can focus on building an efficient, stable, and scalable platform in the Metaverse.
OnFinality is serving over 1 Billion JSON RPC requests to its public API service every day and its infrastructure guidance and support is one of the reasons why every Polkadot parachain team has relied on OnFinality to provide scalable API services from the first block.
"OnFinality are incredibly proud to be supporting BitCountry to deliver the future of the Metaverse. Our goal is to be a trusted partner of exciting Web 3 companies such as BitCountry by supporting them with world-leading infrastructure so they can focus on innovation"
Gary Cashman, Head of Customer Success at OnFinality.
You can access the new Enhanced API service for Pioneer via wss:pioneer.api.onfinality.io/public-ws, in PolkadotJS, or through app.onfinality.io
About BitCountry
Bit.Country & Metaverse.Network is a platform & blockchain ecosystem for user-created metaverses, games, and dApps. Community owners, influencers, KOLs, and individuals can launch their own metaverses for their members, fans, followers, families, and friends.
About OnFinality
OnFinality is a SaaS platform that provides infrastructure and developer tools that saves developers hours and allows teams to grow with confidence. Our mission is to help blockchain and dApp developers build the decentralised future faster.