OnFinality, Astar's Infrastructure Partner
OnFinality supports Astar network and Shiden network on Polkadot by providing an API service and a one-click node service for web3 developers to deploy validator and collator nodes easily.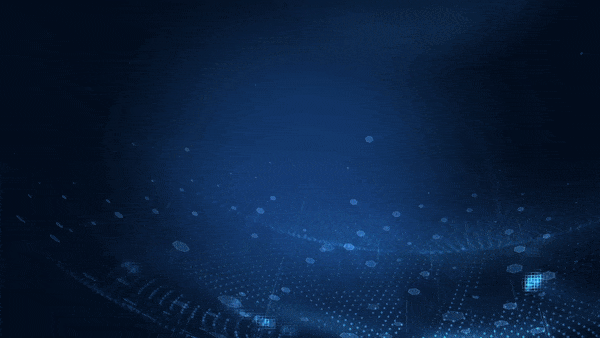 TLDR; OnFinality, a leading blockchain IaaS (infrastructure as a service) platform, is providing a reliable and scalable infrastructure to Astar. The Astar community can now build applications on high-performance RPC archive nodes in the Shiden Network (and future Astar Network) for free.
This service is currently online and can be connected to via these endpoints;
wss://shiden.api.onfinality.io/public-ws
About OnFinality
OnFinality's mission is to support all blockchain organizations in the world by providing core infrastructure so they can focus on their core businesses.
OnFinality's API Service is free for the Shiden community (within fair usage limits)
OnFinality reliable services are already trusted by Polkadot, Kusama, Karura, Moonbeam, Compound Gateway, and others.
Built with scalability in mind, OnFinality is serving over 150 million JSON RPC requests to their public API service every day.
OnFinality provides a one-click-deploy node service that allows customers to deploy their own Shiden validator and collator nodes in our platform.
"Sota, and the team at Astar, were one of the earliest believers in the Polkadot ecosystem and are an inspiration for all of us that followed. We are delighted to work with such a high-performing team to help support the many future dApps using the Astar Network with RPC API endpoint services. We are looking forward to building a closer relationship together into the future" — Sam Zou, CEO of OnFinality
Why Astar Chose OnFinality
Setting up blockchain infrastructure is difficult, time-consuming, and expensive:
It requires a level of server development expertise that many do not have. A Shiden node, for example, requires knowledge of SSL certificate handling, WebSocket management, firewall configuration, and more to set up, run, and monitor a production node.
It's extremely costly to run a full Shiden node nearly continuously, especially when your traffic is low and inconsistent.
Running production-level infrastructure is especially tricky. You need to autoscale quickly to handle bursty traffic, and you want to provide services in different regions around the world to provide low latency services — all of this is incredibly costly, but comes with significant economies of scale for a provider.
DevOps requires constant attention — time that would be better spent elsewhere building something.
With this in mind, OnFinality can help us with all these bullet points and provide those infrastructure services in our ecosystem.
"We are very pleased to be working with OnFinality, one of the most trusted infrastructure partners in the Polkadot ecosystem. Making a stable network is our highest priority now and OnFinality has already been supporting both Shiden Network and Dusty Network. Thanks to their reliable service, dApp developers can only focus on making their products. This must accelerate our ecosystem development" — Sota Watanabe, Founder & Director Astar
You can run production applications that need performant access to the Shiden network using OnFinality's services. OnFinality will configure and run clusters of Shiden nodes for our community to access under fair use limits. OnFinality will actively manage these clusters, as requests and usage increase they will dynamically scale their infrastructure to maintain service levels to our users. You can read more about their infrastructure here
OnFinality applies fair use limitations to their service to mitigate against DDOS attacks. This includes a combination of daily requests and rate limits that can be removed for certain partners on request. OnFinality maintains the one-click-deploy dedicated node access to Shiden Network for customers that want to deploy their own dedicated validator or collator nodes.
Conclusion
Currently, OnFinality is managing more than 150 million requests a day through their API Service and has already integrated with 15 teams in the ecosystem. OnFinality will help scale Astar's ecosystem with:
Support new users enter the Shiden/Astar ecosystem by providing a free API service and one-click-deploy validator or collator nodes.
Much-needed redundancy for this important community service.
Improve the resiliency of the Shiden network by reducing the load on the current public Astar endpoints and therefore the effort that the core Astar development team is spending on managing this service (so we can focus on bigger things).
Help scale existing production applications in the Shiden ecosystem by providing scalable infrastructure services that can be relied on.
Assist with the testing of the Shiden network by providing valuable data back to the community on how nodes are running and scaling as the network traffic increases, and what kind of requests are commonly made.
---
About Astar
Astar Network is a dApp hub on Polkadot that supports Ethereum, WebAssembly, and layer 2 solutions like ZK Rollups. Astar aims to be a multi-chain smart contract platform that will support multiple blockchains and virtual machines.
Website| Medium | Twitter | Github| Discord | Telegram | Youtube | Pitch Deck | Newsletter | Ambassador Program | Builders Program
About OnFinality
OnFinality is a SaaS platform providing infrastructure services for the Kusama/Substrate community. Their mission is to support blockchain developers of all shapes and sizes by providing infrastructure services so they can focus on building the next dApp.