Howdy Austin!
OnFinality met up with teams from the Polkadot ecosystem like Acala, Astar, Crust, Moonbeam, Phala at Consensus 2022, the largest blockchain festival of the year.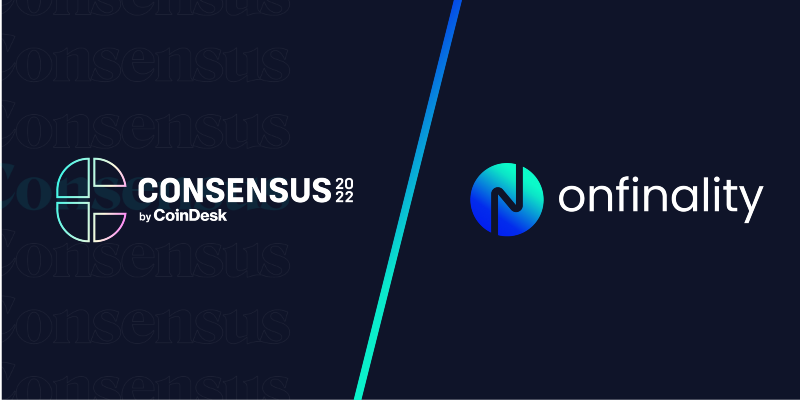 OnFinality jets off to Austin to meet with the world's brightest and most innovative minds at Consensus 2022.
Any signs of an impending crypto winter weren't apparent at Consensus 22, the sweltering temperatures at Austin put an end to that. 15,000 of the crypto community banded together at the largest blockchain festival of 2022, as web3 builders continue to build.
Within the Polkadot ecosystem, OnFinality dominates as a known and trusted partner for the largest projects (e.g. Acala, Moonbeam, Astar, OAK, and more) and is now looking to leverage this expertise for future growth opportunities in parallel layer-1 ecosystems such as Cosmos and Avalanche for a start.
This June, Sam Zou, CEO of OnFinality and James Bayly, OnFinality's Head of Business Development embarked off to Austin to attend the world's biggest and longest running crypto festival, with a mission to help blockchain developers build the decentralised future faster.
It was great to catch up with old friends from our favourite projects including Acala, Astar, Crust, Moonbeam, Phala to name a few. We managed to sit down with many projects to discuss how OnFinality could support them more, and how we can continue to create great products that help grow the larger Polkadot ecosystem.
James was invited to present on a podcast panel hosted by our customer OAK that touched on a few subjects, including cross chain messaging as well as how to grow our industry and the number of people working in it.
OAK is one of OnFinality's closest customers and we were happy to learn that the OAK team found OnFinality most helpful amongst similar products in the market in terms of providing developer-friendly platform API and CLI tools for developers and teams to provision and manage infrastructure. Positive feedback definitely spur us on to improve our product offerings as we know that we are building a product that is truly helping the community.
We were also really impressed by OAK's step-by-step tutorial on how to set up a collator node with OnFinality. Check it out here! We see many opportunities to collaborate on a deeper level with the OAK team, so do keep a look out for updates on our Twitter!
About OnFinality
OnFinality is a SaaS platform that provides infrastructure and developer tools that saves developers hours and allows teams to grow with confidence. Our mission is to help blockchain and dApp developers build the decentralised future faster.