August Recap — "Amazing August"
OnFinality continued to provide scalable API services and node deployment services for web3 developers building on Polkadot, Kusama and Avalanche.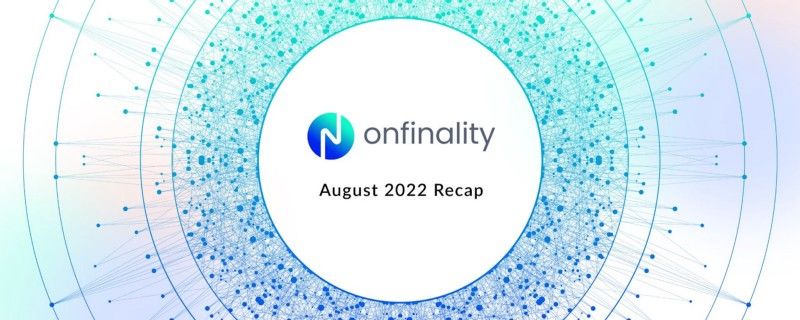 August by the Numbers
16 Billion requests in August over our 41 supported networks
We surpassed over 250 Billion requests over our lifetime to hundreds of application developers and users
With over 64 terabytes of data egress from OnFinality's API endpoints in August
Snow and Aleph Zero joined our marketplace with over 60 networks!
We rolled out new API plans to make blockchain infrastructure more accessible and more affordable to developers!
August Report
Our daily request growth is continuing to be significant! Over the course of this calendar year we've had a total of 171 billion requests.
Stability
In August we continued to deliver reliable, scalable and high performing solutions across the Polkadot and Kusama ecosystems, additionally venturing into parallel Layer-1 ecosystem, Avalanche. We continued to maintain our 99.9% uptime target (less than 9 hours of downtime per year) despite rewrites of our load balancing system and node infrastructure during the month.
You can also follow along with our target uptime by viewing the live numbers on our status page (https://status.onfinality.io/).
Expanding Support for More Network Specs and API Services
We've added four more networks this month to our marketplace! This now brings our total supported network count to over 60. You can now easily deploy dedicated nodes on Avalanche, Efinity by Enjin, Snow and Aleph Zero via our vast marketplace.
Our one-click node solution makes it easy for anyone who is looking to deploy nodes to have Dedicated Nodes spun up and running in a few clicks via the OnFinality app. You can now deploy reliable, scalable and fast nodes, and simply pay-as-you-go, without having to buy or set up your own hardware or make tools to monitor your node's health and performance.
We also created API services for Avalanche and Efinity.
Our elastic API service is a globally distributed service ensures that your users receive the lowest latency service possible. We have been serving over 1 Billion JSON RPC requests to our public API service every day at 99.9% uptime. Connect in seconds to enterprise grade endpoints that scale infinitely and rely on archive nodes to provide full history of the chain.
Looking back to the past
About OnFinality
OnFinality is a blockchain infrastructure platform that saves Web3 builders time and makes their lives easier. OnFinality delivers scalable API endpoints for the biggest blockchain networks and empowers developers to automatically test , deploy, scale and monitor their own blockchain nodes within minutes.