OnFinality Unlocks DevOps Efficiency at Polkadot Decoded 2023
OnFinality, a multi-chain infrastructure provider, shares its expertise in DevOps at Polkadot Decoded 2023!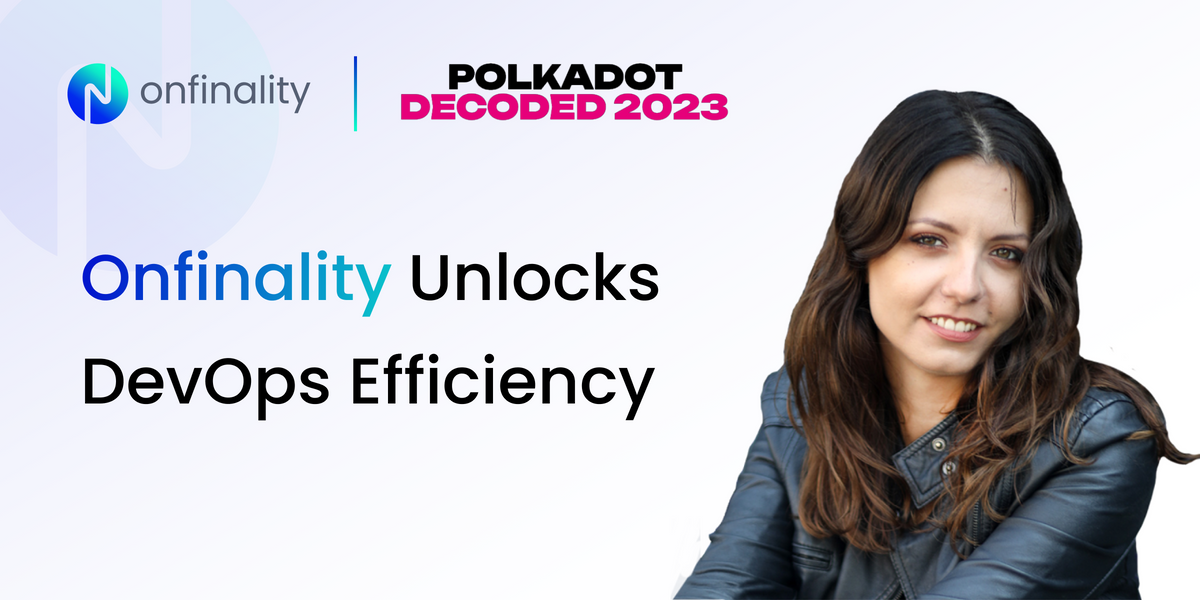 OnFinality is a blockchain infrastructure platform that aims to support all blockchain teams in the world by providing mission critical, reliable and scalable infrastructure so that web3 teams can focus on building the decentralised future, faster.
Our Technology Evangelist, Marta Adamczyk, is on a quest across Europe to share OnFinality's latest innovations with web3 developers across the world!
✈️ Prague, Czech Republic → Copenhagen, Denmark → Barcelona, Spain → Berlin, Denmark → Paris, France
In this article, we take a stop at Copenhagen, Denmark, to attend the fourth edition of Polkadot's Annual Conference, 'Polkadot Decoded 2023'!
📍Polkadot Decoded 2023, Copenhagen Denmark
As the largest web3 infrastructure provider on Polkadot, Polkadot Decoded 2023 was not an event we were going to miss!
What is Polkadot Decoded?
Polkadot Decoded is a hybrid event that unites the Polkadot community, Web3 enthusiasts, and blockchain builders.
Its aim is to showcase Polkadot's vision and update attendees on its progress in achieving the full potential of Web3.
The event features keynote speakers, presentations on the Polkadot movement, and interactive sessions for developers to delve into Polkadot's technology.
Project presentations and demos highlight how Polkadot empowers Web3 builders, while networking opportunities foster idea exchange.
Polkadot Decoded is the perfect platform to stay informed about the latest developments in the Polkadot ecosystem and engage with the vibrant Web3 community.
Presentation: 'Tales from the Frontline of Polkadot DevOps'
Marta brought OnFinality's years of experience and expertise as the leading provider in the Polkadot ecosystem, to help developers stay ahead in the ever-evolving landscape of blockchain technology.
She shared rapid deployment and testing strategies employed by pioneering parachains, as well as invaluable insights, best practices and building techniques utilised by these forward-thinking projects.
Watch the recording here:
Inspired to join the Polkadot ecosystem?
Check out how you can Build on Polkadot with OnFinality!
Sign up to our feature-rich app here and receive 500,000 free daily responses to kickstart your web3 project!
Want to know where Marta is headed next? Check out the calendar below or follow us on Twitter to stay updated with the latest OnFinality news and events!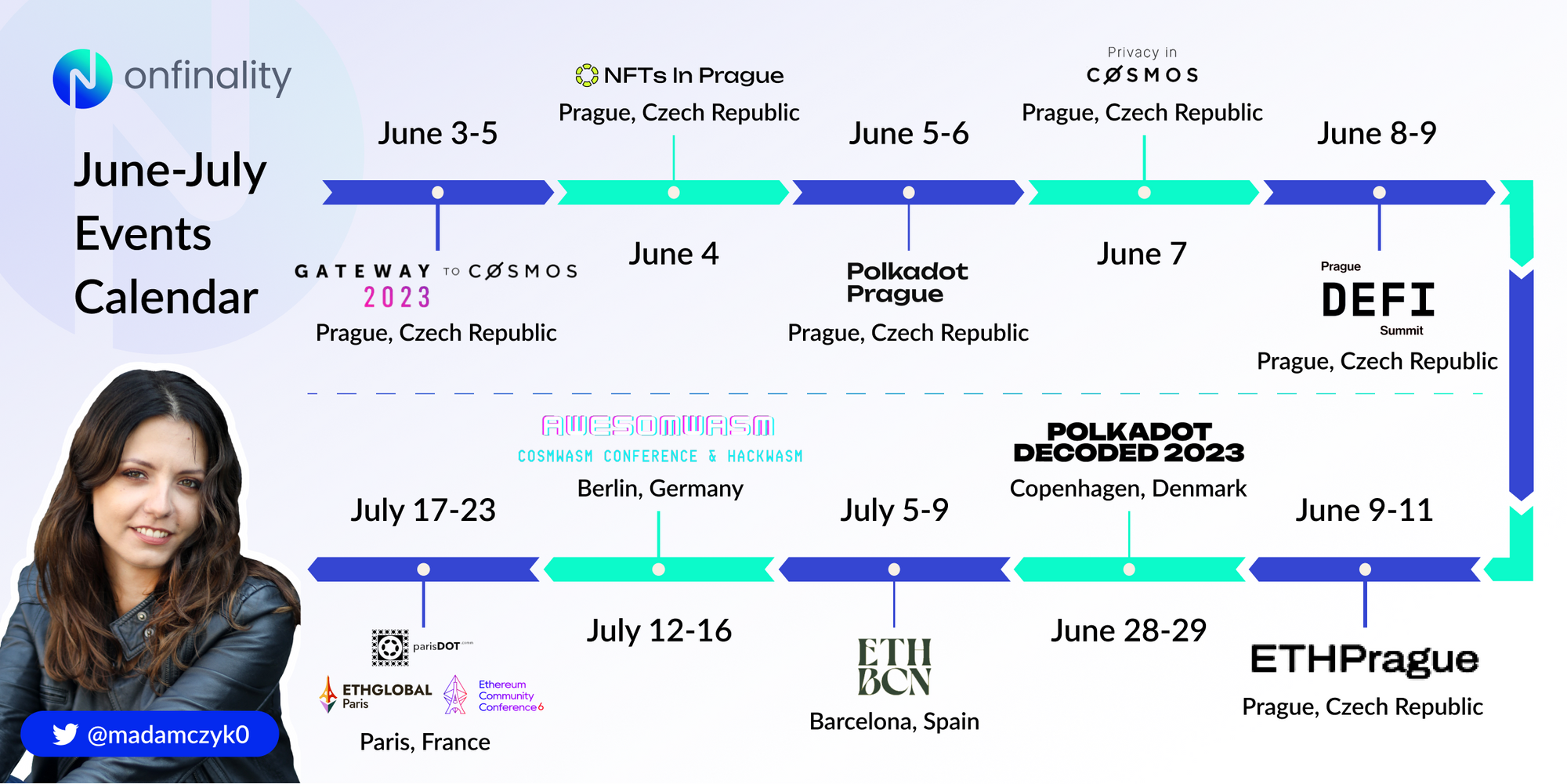 Build Smarter with OnFinality 😎
About OnFinality
OnFinality is a blockchain infrastructure platform that saves web3 builders time and makes their lives easier. OnFinality delivers scalable API endpoints for the biggest blockchain networks and empowers developers to automatically test, deploy, scale and monitor their own blockchain nodes in minutes. To date, OnFinality has served over hundreds of billions of RPC requests across over 80 networks including Avalanche, BNB Chain, Cosmos, Polkadot, Ethereum, and Polygon and is continuously expanding these mission-critical services so developers can build the decentralised future, faster!