OnFinality
OnFinality is a blockchain-as-a-service infrastructure for web3 developers. We are secure, multi-cloud, and incredibly easy to use.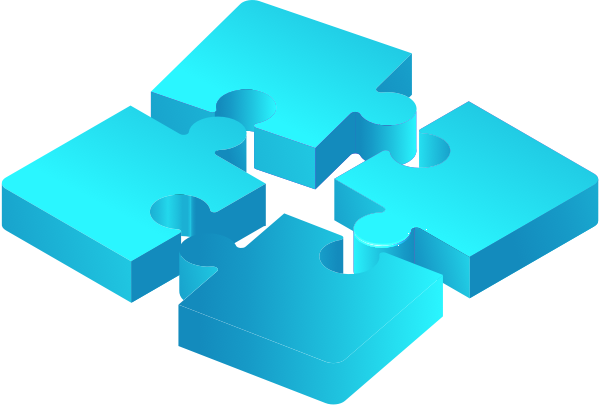 OnFinality is a blockchain-as-a-service infrastructure. We are secure, multi-cloud, and incredibly easy to use.
But what is blockchain-as-a-service (BaaS) and why do we need it?
Blockchain technology is rapidly growing and becoming more recognised and accepted around the business world, but implementing blockchain as your core technology infrastructure is still very complex and risky, especially if technology isn't at the heart of your businesses offering. That's why blockchain service solutions are growing in popularity.
Blockchain-as-a-service platforms make decentralised transformations and experiments simpler and less risky for businesses whose core competencies remain in fields other than technology. By using a BaaS service, like OnFinality, you can focus on doing what you do best and worry less about your IT infrastructure.
BaaS cloud-based services enable you to develop, use and host your blockchain functions and smart contracts. In a nutshell, services like OnFinality provide fully-fledged blockchain platforms that ease the development process.
Setting up your own blockchain is complex, particularly if technology isn't your forte, but with BaaS all the heavy lifting has been done for you. That's why you should consider a BaaS solution.
BaaS solutions act as a bridge between enterprise companies and enterprise blockchain platforms.
Blockchain-as-a-service works in a simple way. We set up the blockchain implementation, and you pay a subscription fee to use our service; to deploy and maintain blockchain nodes.
This means we provide you with the tools to:
Support staking nodes
Host a node on your chosen public or private blockchain
Participate in a consortium
Or even start your own network or consortium.
We manage the complicated back-end services. It's our responsibility to look after the critical blockchain artefacts and keep them running without any downtime. Our service also includes hosting requirements and security protocols like distribution of resources, anti-hack layers and firewalls, bandwidth management and much more.
So, who's using blockchain-as-a-service and how do I know if it's right for me?
Blockchain-as-a-service customers are token and cryptocurrency holders, or a consortium of people, or a business who need blockchain technology partner.
In summary,
BaaS frameworks allows you to deploy new networks in just a few clicks.
If you've established a blockchain solution is right for you, you may look to a subscription service, like ours, because:
It's Open and Easy
BaaS frameworks provide an easy solution to your complex deployment. Building a custom blockchain solution yourself is a challenging task, one mistake can make the network incapable of performing its operations.
2. It's Cost Effective
BaaS are far more cost effective than building a blockchain from scratch. Using the BaaS platforms, you can use only the features you require. Therefore, by not paying for the entire framework, and avoiding hidden development or operations costs, you can massively reduce investments in your infrastructure
3. It's Secure
Let us focus on security so you don't have to. You can manage permission levels, nodes and keys from one single control panel. Every BaaS provider offers the control panel for easy access.
4. It's Flexible and Efficient
The best part of using a BaaS is that it offers a wide array of consensus mechanisms. Such consensus algorithms can provide the required flexibility in your business ecosystem.
Stay up to date with OnFinality's progress via Twitter & LinkedIn