February Recap — Sailing Ahead
OnFinality partners with Unique, a scalable blockchain for composable NFT's, to provide a scalable API service and node management platform on the Quartz Network.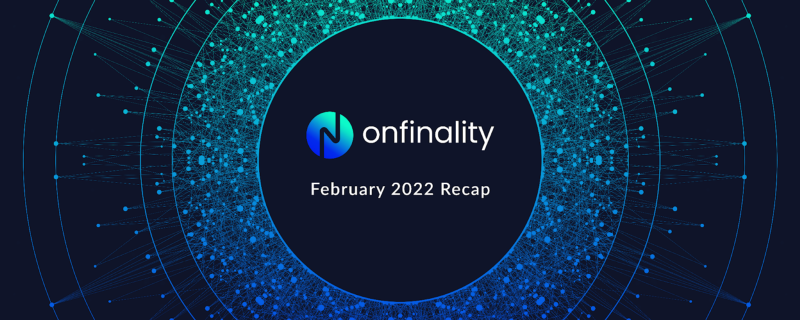 February by the Numbers
Our largest day in February, was on the 24th with over 921 Million requests in a single day !
21.9 Billion requests in February over our 34 supported networks, down 5% from January
At the end of February, we had served over 121 Billion requests in OnFinality's lifetime (15 months)
We had a max two-day period of over 1.8 Billion requests between 23rd-24th February
Over 67 terabytes of data egress from OnFinality's API endpoints in February, down 5% from January
We announced new partnerships with Unique Network
We released the 22nd major release of OnFinality
February Report
After hitting our goal to reach 1 billion requests in a single day back in January. Back in February we recorded over 21 billion API requests and continued the growth to hit 122 billion total requests.
February 24th was our highest day with over 921 million requests in a single 24 hour period. This was 80m under our record we hit last month of 1 Billion requests in a 24 hour period, a decrease of 8%. This is by no means a bad thing, as we all know February is only 28 days compared to 31 in January. With an average of 781m requests per day, we could easily beat last months total over the same period.
Comparing February 2021 with February 2022 makes for some cool stats too, with an increase of 151199% or 21 Billion! I know, wow right!?
Partnerships
In February, we were pleased to announce our partnership with Unique Network, a scalable blockchain for composable NFT's. Unique partnered with OnFinality to utilise their Enhanced API Service to provide a scalable API service and node management platform on the Quartz Network
Greg Zaitsev, CTO of Unique Network shared, "Our partnership with OnFinality's API and Node infrastructure helps us quickly and effortlessly deploy Quartz nodes. We believe in extreme innovation and the world-leading expertise of OnFinality and their support enables our devs to work on Unique and Quartz networks and keep building next generation advanced NFT tools without distraction."
Product Updates
In our latest update (Release #22) we have provided a prompt to remove arguments from nodes which were deleted by the network. Previously in some cases arguments removed from a network specification could cause issues if left on running nodes. In addition, Node Activity Log values can now be copied to clipboard to aid in debugging issues.
The updated arguments are highlighted and users have the opportunity to make adjustments before accepting.
A bug was also fixed where incorrect arguments could be displayed in the dedicated node Launch Configuration preview.
These changes benefit our clients as dedicated nodes to stay up to date with the network's recommended launch arguments to avoid potential runtime errors.
Looking back to the past
About OnFinality
OnFinality is a SaaS platform that provides infrastructure and developer tools that saves developers hours and allows teams to grow with confidence. Our mission is to help blockchain and dApp developers build the decentralised future faster.